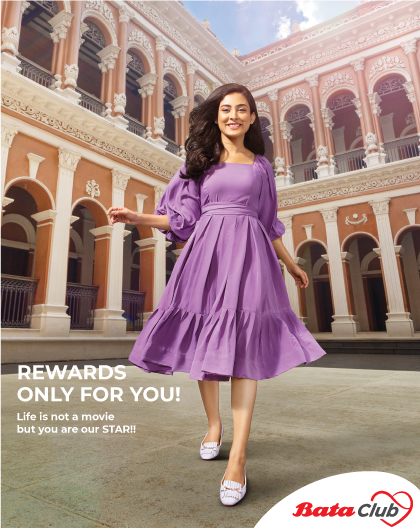 Be Delighted with Every Purchase
Bata Club is a members-only club where you can earn points, gift vouchers and many more, when you buy your favorite pair of shoes or accessories from Bata. You can redeem the collected points to win special member discounts and prices. The value of
each Bata Club point is equivalent to TK 1.
Become a Bata Club member and enjoy the exclusive benefits as our valued customer.
Top 5 benefits of BataClub
At Bata, we put our customers first. That's why we're excited to introduce our members-only initiative. As a member of the Bata Club, you will receive a wide range of benefits everytime you purchase. From sneak peeks to exclusive discounts, discover the exciting offers and deals awaiting you. All year long.
Read more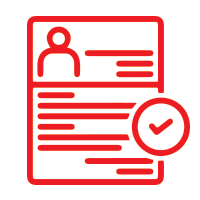 Register and instant 50 points
As a new member, you will receive 50 welcome bonus after your registration. You can redeem this point when your cumulative point reach to 100. 1 point is equivalent to 1Taka discount. You can redeem at any store or online purchase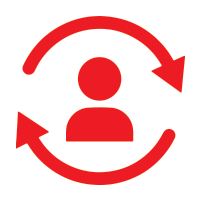 Get up to 100 points for profile update
Bata Club members can update their profile at batabd.com by logging in to their account. If you share your personal information like email address, date of birth etc. you will get 50 points and if you complete your profile you will receive 100 bonus points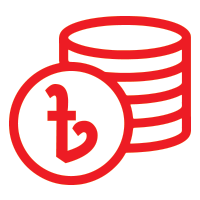 Get 1 points with every BDT 100 purchase
Each Bata club customer will get 1% of their invoice amount as point. These points are redeemable at next purchase. Minimum 100 points is redeemable at invoice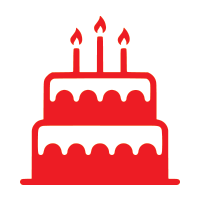 Enjoy Birthday coupon
If you share your Birthday at profile, you will receive a special offer at your birthday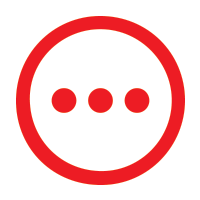 Have exclusive Bata club prices & offers
Bata offers special discounts and vouchers to their loyalty members at different time. Being a bata club member, you will be eligible to know the latest collection, discounts offers, and receiving special vouchers time to time. Also you will get extra point by submitting customer survey. To explore more, Be a Bata Club member!
How to become a member
BataClub Subscription
To enroll to BataClub from stores you need to register for an account using your name, mobile number, at the time of shopping. To enroll from Website you need to register from batabd.com along with Your name, mobile number, email address and birthday.
You are strongly encouraged to opt into our marketing updates, to receive prompt updates on vouchers and other promotions.
A confirmation SMS and email will be sent to your number indicating the completion of the registration process.
To update or view your profile at batabd.com you need to register at Batabd.com, even if you are register at stores and share few other profile details such as your name, birthday, preferences, etc.
You will be signed-in to your account just after registration indicating the completion of the registration & BataClub enrolment process.

Note: You can also register in store
JOIN NOW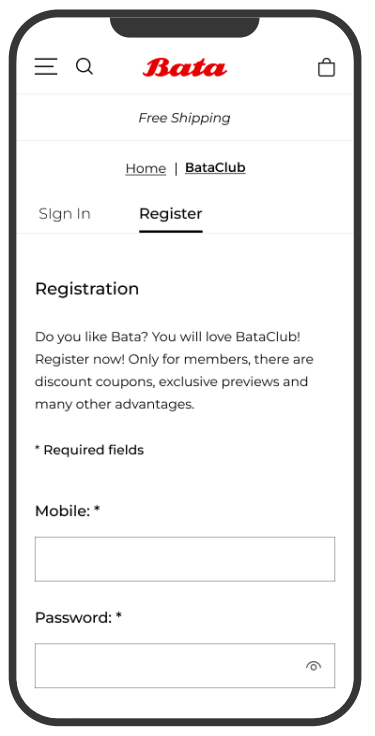 FAQ
What is the validity of Bata Club points?
- You get 1% of the invoice value for the products purchased as Cashback points every time you shop with us at a Bata store or online at batabd.com. Points are valid for 12 months from the next month of purchase.
- We also keep on rewarding you with exclusive bonus points sometimes. These bonus points are associated with limited validity and you are informed about the same via selected channels.
- No request for revalidation of the expired points is entertained.
- Available Bata Club points are awarded only for any purchases done at Bata Retail Store or www.batabd.com.

When & how can I redeem my points?
- Bata Club point can be redeemed on spending greater than 100 points or multiple of 100. 1 point will be redeemed with value of BDT 1.
- You can redeem your Bata Club point's right from your second purchase by informing the cashier at the bill desk who will send a redemption request on your behalf. You can also redeem your points during online shopping at batabd.com.
- For redemption of the points you will get an OTP on your registered mobile number which needs to be shared with the billing desk and for online purchase, member has to enter himself before the points can be redeemed.
- The OTP is valid for 15 minutes from the time of issuance. In case you are not able to enter the OTP within 15 minutes due to any reason, then the OTP will expire and you will need to generate a fresh OTP for redeeming the points.
- Only available points can be redeemed. Expired, previous blocked/redeemed points cannot be redeemed

How to redeem the coupons?
Coupon redemption will be done with OTP for both Retail store and Bata Ecommerce Website (batabd.com) and Coupons are being redeemed as discount as per mentioned amount on coupon. Single coupon can be redeem at single transaction. Coupons are not redeemable on discounted products.
What happens to my points when I return or exchange merchandise which I have bought?
Your replacement happens on the exact value which you would have paid for the article (through cash/card + Bata Club Points) while buying.
How do I check my membership status, updated profile, available points?
You can login to your account in our website (batabd.com) using your registered ID and password to check your point balance and profile details.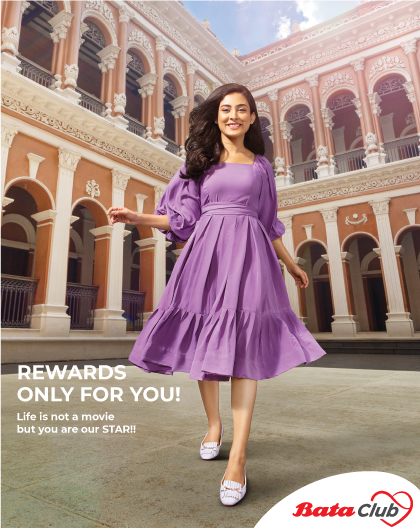 Your Rewards Start Here!
Spend more and get upgraded with more exclusive rewards and benefits